BRANDS INSPIRED BY HORSE-RIDING
Dear readers! Today's post is a dose of inspiration. I would like to tell you something about brands that are inspired by horses. I love these brands and I keep following their actions. I will also shortly tell you about what they do for the equestrian world and about their ambassadors. I think it is just the beginning – riding is getting more and more popular and it is developing really quickly.
ROLEX
Let me start with a well-known brand Rolex – a Swiss venture producing classy watches. They are known all over the world. The company is placed in Geneva, Switzerland. This is the city where the most important competitions and championships take place and where the best riders in the world take part.
Meredith Michaels Beerbaum, who is the brand representative, takes part in jumping competition. She is a double medalist of the World Championship and a triple European Champion. I don't know if you are aware of this fact but she is one of my favorite amazons. I try to imitate her every day. My coach has recommended me a book written by her. I have to find out if there is a Polish version of it also.
Rolex is a brand that has encouraged horse riding for many years. It was the first one to cause an increasing interest in this discipline by investing a lot in its popularization.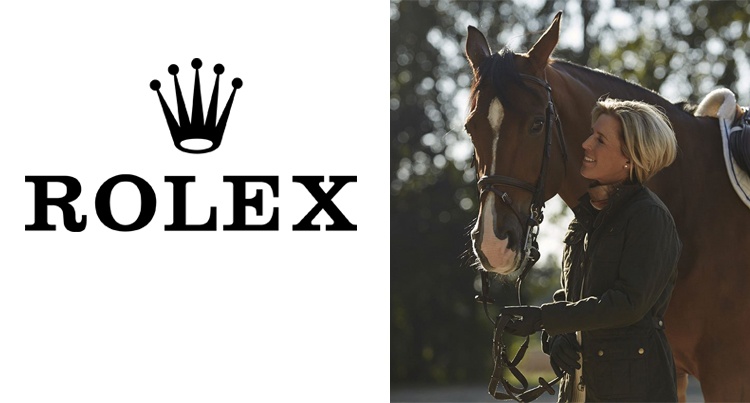 LONGINES
Another well-known brand of watches that keeps sponsoring and investing in equestrianism is Longines. They are a partner of a lot of events connected with riding (including European Championship). Fédération Equestre Internationale signed an agreement with Longines whereby this Swiss brand became a Top Partner of the Federation and its official timekeeper. It is already a tradition that the competitors get, besides of financial awards, beautiful watches. Longine encourages not only competitions and their organizers but also the competitors. It is easy to spot them – they use an equipment with the brand's logotypes.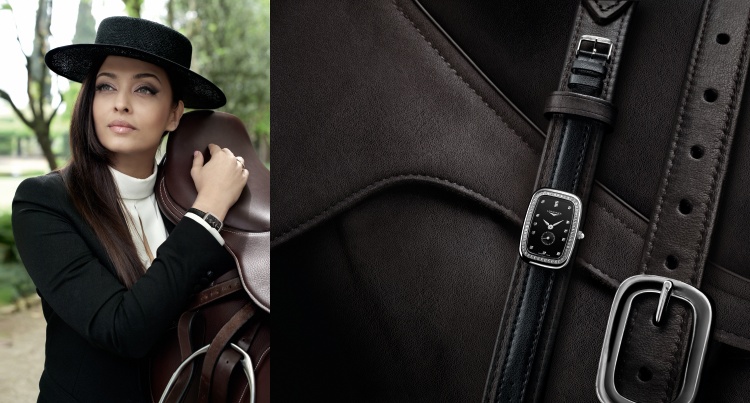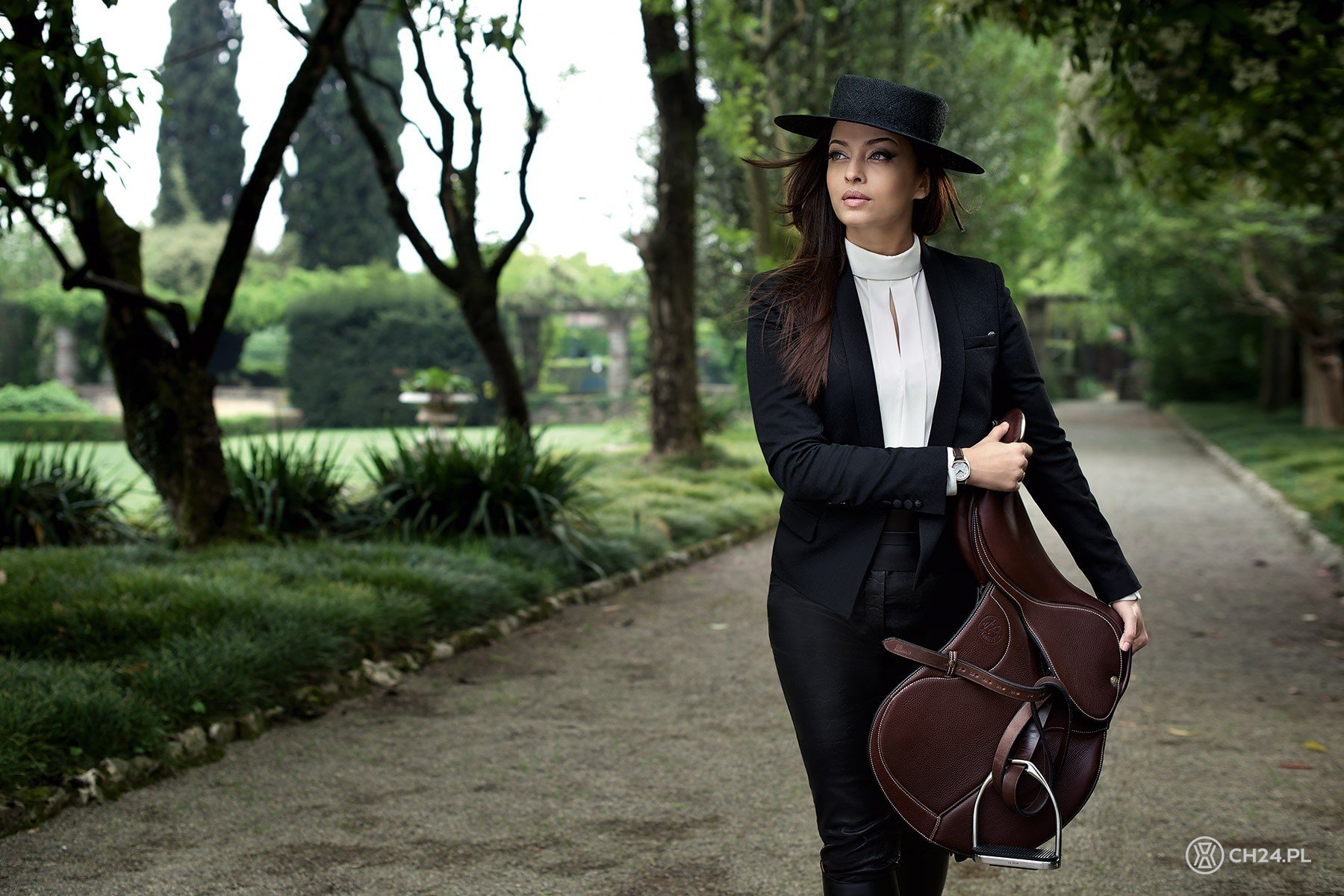 GUCCI
Let's talk about fashion now – let's start with Gucci. I don't have to say much, everyone knows this brand. Class and elegance. I love their products. Gucci made his first typically equestrian collection in 2012 – beautiful tailcoats, breeches and shirts. I've been looking for this tailcoat lately but unfortunately it is almost unavailable now. If you know where I can find anything from this collection, let me know in a comment please. I would love to get something for myself. There is a link to some photos below.
The ambassadors of this company were Jessica Springsteen, Edwina Tops-Alexander and Charlotte Casiraghi – the princess of Monaco.
Right now it is only Edwina Tops-Alexander representing this brand. She is an Australian Olympic rider. Look how beautiful and classy all of those things are.
Gucci sponsors a cycle of five-star competitions in show jumping called Gucci Masters. They take place in Paris, Hong Kong and Los Angeles.
Edwina Tops Alexander
Charlotte Casiraghi  for Gucci
Edwina during Gucci Masters in Paryżu
RALPH LAUREN
Another brand that is active in equestrian world is Ralph Lauren. I like this American designer – mostly his shirts and sweaters that I wear during my trainings. You can see how they look like for example in the post about helmets. http://dalialehmann.com/pl/sprawdzian-dla-kaskow/
I would recommend them to everyone as they are absolutely top class and quality clothes.
The brand isn't that known for show jumping courses but rather for its activity in polo. Ralph Lauren, same as Gucci, promoted his collection called Equestrian. This brand takes a lot of elements connected to horse riding into its basic collections – decorated pants or bags with stirrups are basically Ralph Lauren's hallmark.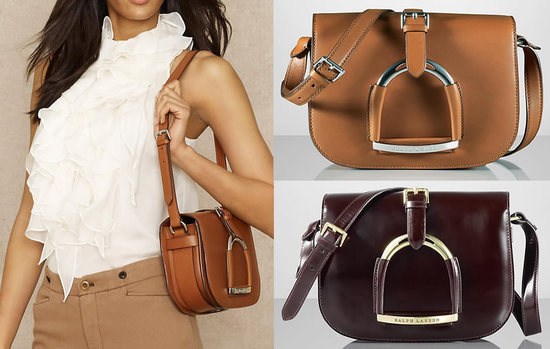 Jessica Springsteen
.
HERMES
It is one of the most luxurious fashion houses. I think that this French brand is also known for its products. It also sponsors one of the most important tournaments that take place every year in Paris. The competition take place under a glassy roof in beautiful Grand Palace and is called Saut Hermes Au Grand Palais. This year the Grand Prix was won by Edwina Tops-Alexader with her mare California. You can learn more here:  LINK
The ambassadors of the brand – Jerome Guery from Belgia, and Abdelkebir Ouaddar from Maroko, and Lillie Keenan – an American amazon. She became the owner of Fibbonachi and because of that you could hear a lot about her lately.
Jerome Guery and  Abdelkebir Ouaddar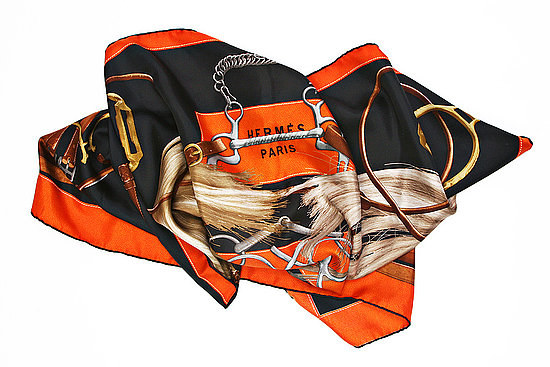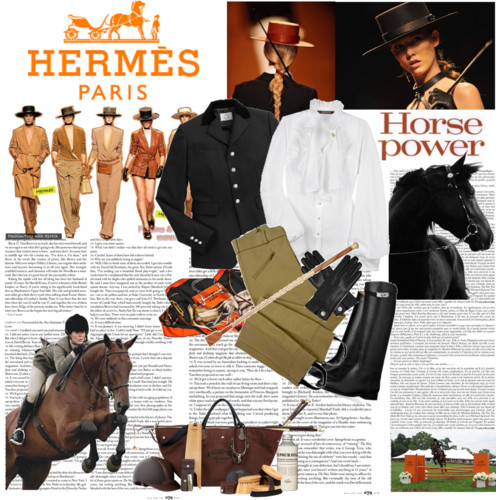 MASSIMO DUTTI
Massimo Dutti is a clothing brand known all over the world. It is associated with equestrianism mostly by their two collections – Equestrian Limited Edition for Men (2015) and The Equestrian NYC Limited Edition inspired by riders. What is interesting, the brand often refers to horses in their classic collections. In 2013, 2015 and 2016 there were many clothes inspired by horsemanship available in their stores. Massimo Dutti is also on the lists of sponsors of a few events. For instance, in 2013 the Six Barriers competition during the Tournament in Sopot was financed by this company.
Denise Sulz- Niemcy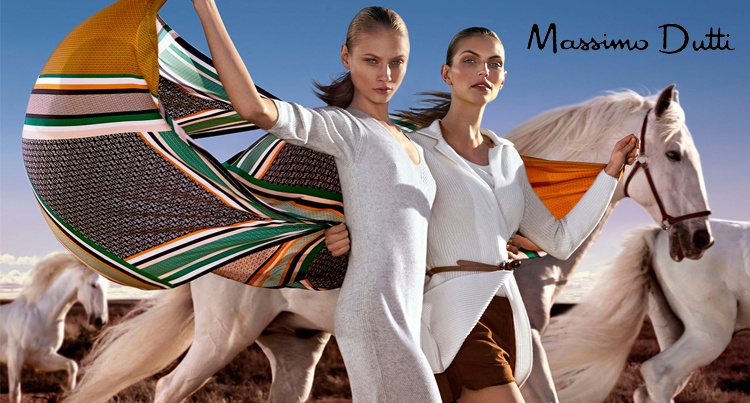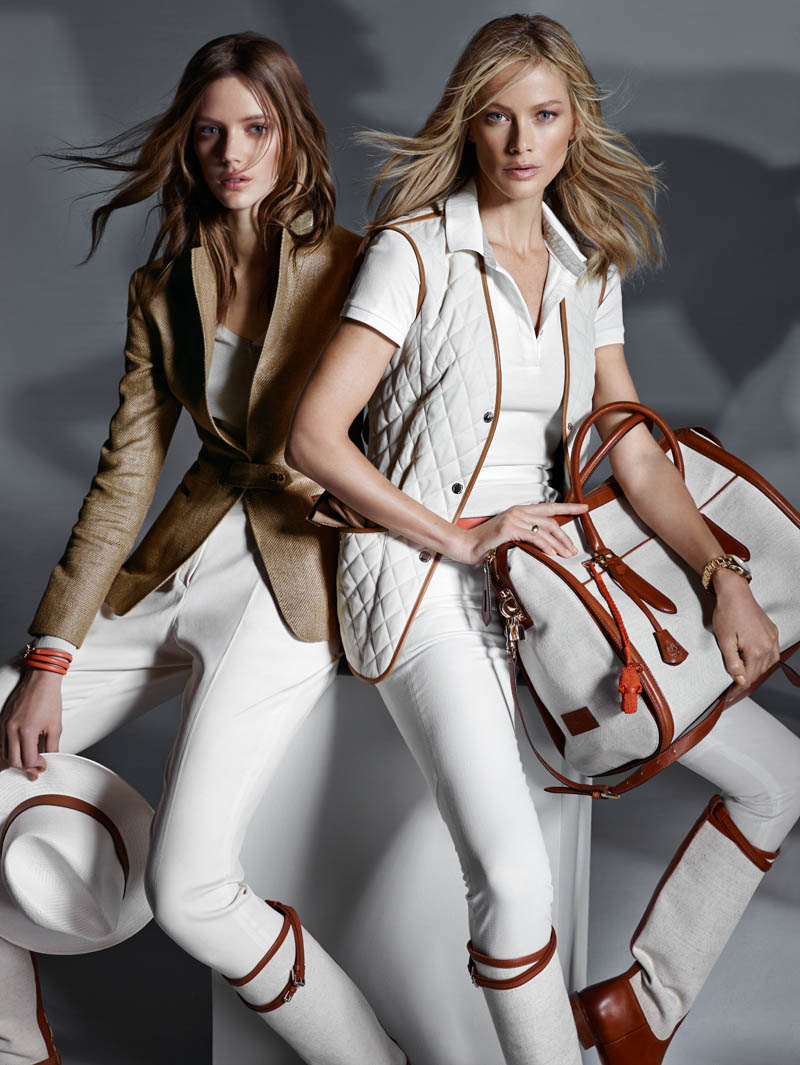 H&M – one of the biggest chain stores in the World that has been investing in equestrian world for many years. It sponsors many competitions and excellent riders. Since 2015 H&M is a sponsor of one of the most well-known tournaments – Longines Global Champions Tour in Hamburg. The events sponsored by this company also included Olympia contests in London, in 2015.
Its ambassadors are Peder Fredricson, Malin Baryard-Johnson, Olivier and Nicola Philippaerts.
All of the ambassadors belong to H&M-We love horses
Here's a link to their Facebook Page
https://m.facebook.com/welovehorses/?fref=ts
Malin Bayard-Johnson
Bracia Olivier and Nicola Philippaerts
Now let me tell you a few words about car companies that invest in equestrianism. Let's focus on the most luxurious ones – for example Mercedes-Benz – a company producing one of the most exclusive cars. This company actively sponsors its ambassadors – Martin Fuchs (a young Swiss) and a german rider Meredith Michaels-Beerbaum. Soon you will learn more about this brand. ??
Martin Fuchs
Meredith Michaels-Beerbaum
Mercedes-Benz has always been a sponsor of many equestrian events, mostly show jumping. What is more it is one the main sponsors of the tounament in Aachen (Germany Nations Cup Aachen 2016)
Another car mark that keeps developing its actions in horse riding is BMW. This company sponsors tournaments in both – show jumping and polo. I have already told you something about this brand in my post about polo – check it out.
https://www.google.pl/amp/www.poloplus10.com/team-bmw-wins-in-megeve-bmw-polo-masters-tour-megeve-24550/amp/ 
The events sponsored by BMW include well-known Cavaliada Tour and BMW Zakopane Snow Polo. Of course, this brand sponsors events abroad too. Unfortunately they don't have any ambassadors. I hope it will change soon! Crossed fingers!

MASERATTI – I have already mentioned this brand in my post about Snow Polo. This year Maseratti has been the main sponsor of the tournament in St. Moritz. It has its own team. If you want to know more about this event – here's the post about it.
The company hasn't invested in show jumping courses yet, but I hope they will! Right now it is sponsoring a lot of polo matches.
See the photos below.
So, that would be it. I hope you liked the post and that you are inspired to create (ex. new outfits)! Google the names of the brands I mentioned to see more photos. I am already working on the next post. If you have any ideas – feel free to let me know in a comment!
As always, follow me on social media!

SNAPCHAT- DALIALITTLEM
INSTAGRAM- DALIA LEHMANN
GRUPA NA FB- EQUESTRIAN LIFESTYLE BY DALIA
Take care and see you soon!
I would like to thank Marta Hetman for her help in preparing this post. 🙂