When the horse is bored in a box – toys in stable
I am sure that there is this one horse in your stable that is visibly bored. It pokes another horses, scratches with its legs, sticks out its head and basically does everything to make you pay attention to it. What is more it destroys everything that is in its surroundings -for example kicks the walls. Such behavior can be dangerous.
What should we do in such situations to provide our horse with entertainment?
Of course, the best solution would be to let the horse run outside for the whole day… Unfortunately, usually it is not possible. Sport horses go for a ride, train and ther go back to their boxes for long hours. Most of the horses rest peacefully but there are also ones that feel bored anyway.
The perfect solution is buying toys to lick and play with. That is what we are going to discuss today. What toys to choose? Where to buy them?
There is a lot of gadgets available on the market. You can place them in your stable so your horses are always entertained. I will start with these ones, which you can easily buy. Then, we will talk about the ones you can make yourself – I like them even more.
SALT LICKS
The most popular and the most frequently used ones are the mineral and salt licks in the shape of a cube. You hang it on the wall (preferably in a corner of the stable) so the horse can easily use it anytime. It is pretty practical because of its shape and price. You also don't have to change it too often. Unfortunately, horses don't find such toys very entertaining. Another drawbacks are the plastic hangers that often break. You have to control it.
LINK LINK LINK –  price: about 20 PLN
LINK – price: about 10,20 PLN
When it comes to salt licks, there are also oval ones with a hole in the middle. You can hang them on a rope or place them inside the hanger. The solution with a rope is perfect for traveling. Links below:
LINK 1,5 kg – price: about 22,10 PLN
LINK 3 kg price: about 25,50 PLN
FLAVORY LICKS
Another type of toys are licks with flavorous. You usually hang them on the ceiling but if you don't have the possibility to do that, you can attach the rope to the ladder. But don't forget that horses are clever and will find a way to eat all of it at once. Hanging them on the ceiling makes it harder to lick and more entertaining. There are many flavorous to choose from. I often watch Chronos play with such toy and he was visibly amazed by it. Remember to be careful with buying a salt lick – the edges shouldn't be sharp as they can hurt horses' mouth. Because of the fact that there are many shapes and flavours, you can be sure that you will find something for yourself and your horses. Try to change them and see which one is your horse's favorite. In our stable Annchen loves bananas – we always buy her a lick in this flavor. Here are some links
LINK LINK starter pack – price : 125-127 PLN
LINK – refill : price 15,30 PLN (250g)
LINK – refill : price 22,10 PLN (650g)
LINK – handle – price : 63,75 PLN
LINK – price : 169,15 zł
LINK – price : 216 zł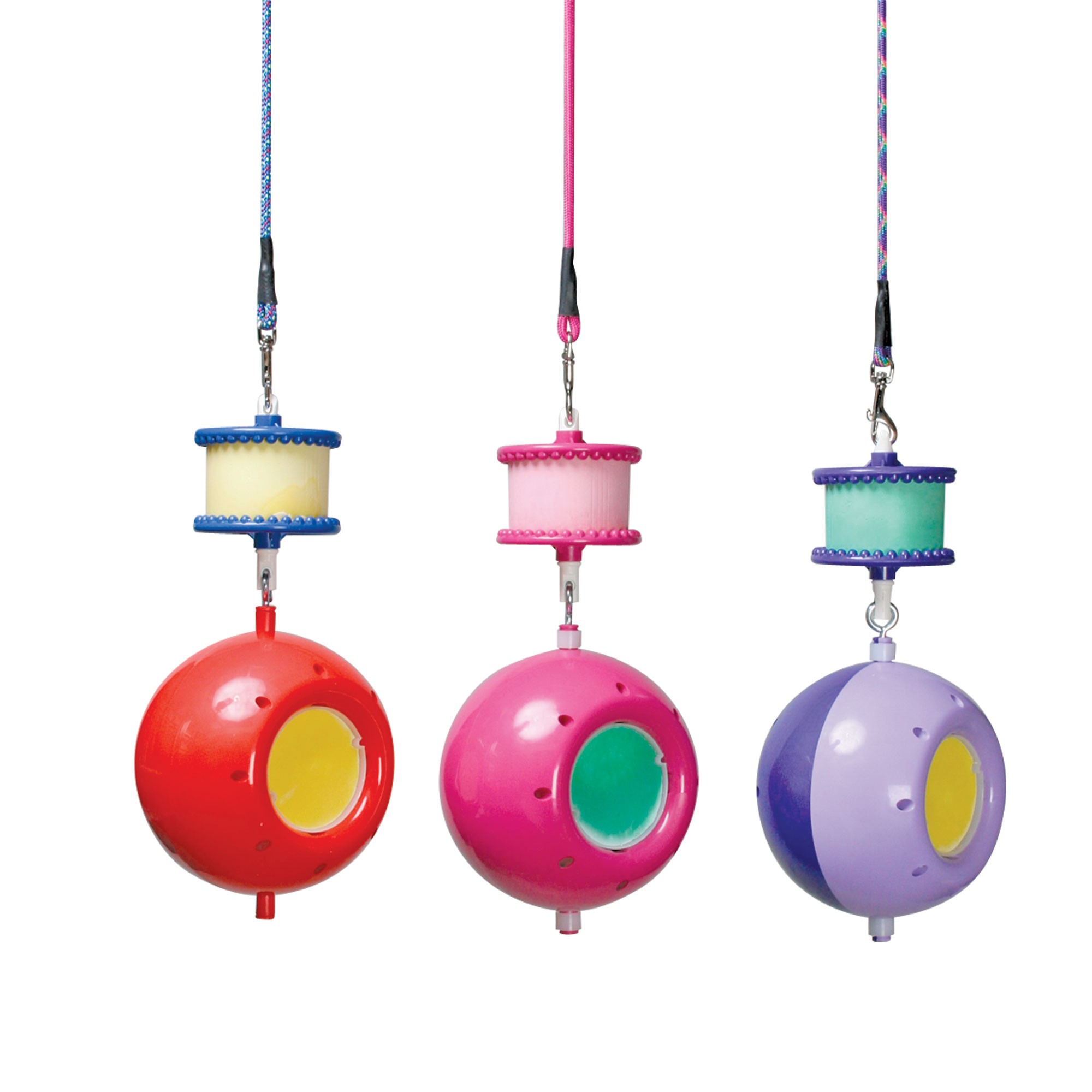 This is Silver Star, she just loves it <3 🙂
I also highly recommend sweet licks from Candy Bells – we hang them by the rope in any place. They're perfect for boxes, paddocks and during transportation. It will lower the stress connected with transport or shaving. There are 4 flavours to choose from: cherry, apple, herbs and banana. Unfortunately, I haven't found it online.
Another licking toy – a big bowl to hang on the wall or a fence. A lick is inside – horses like the fact that it moves all the time. See the photos below.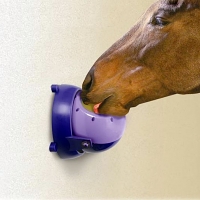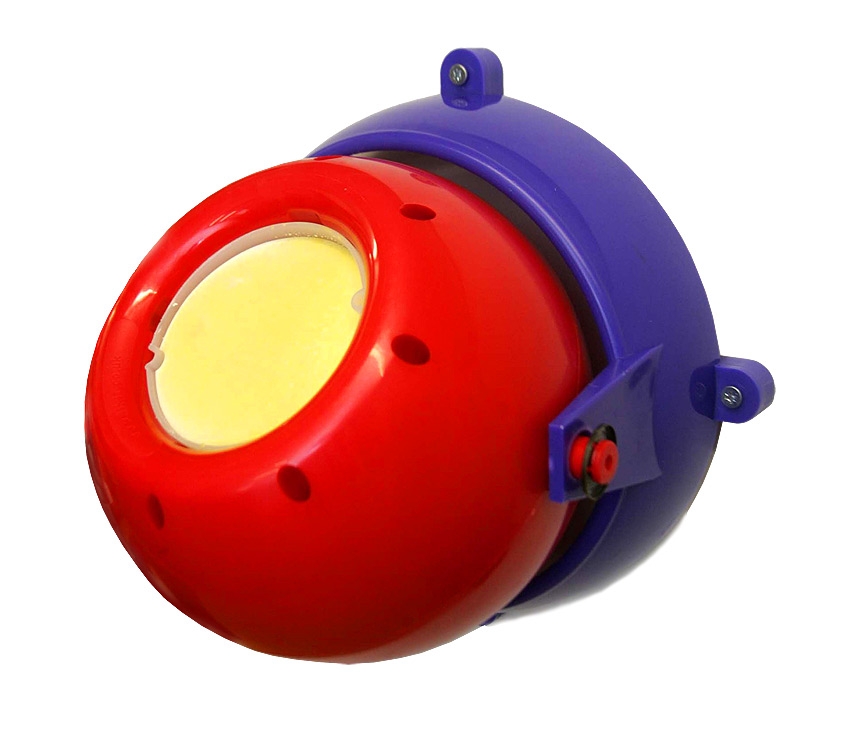 LINK – price: 217 PLN
LINK – price: 169,15 PLN
A wonderful way to fill the time of our horses are various toys that you don't have to hang anywhere. Look at this. All you have to do is fill the bowl with candy and it becomes an entertaining toy. The candy falls out during playing with it.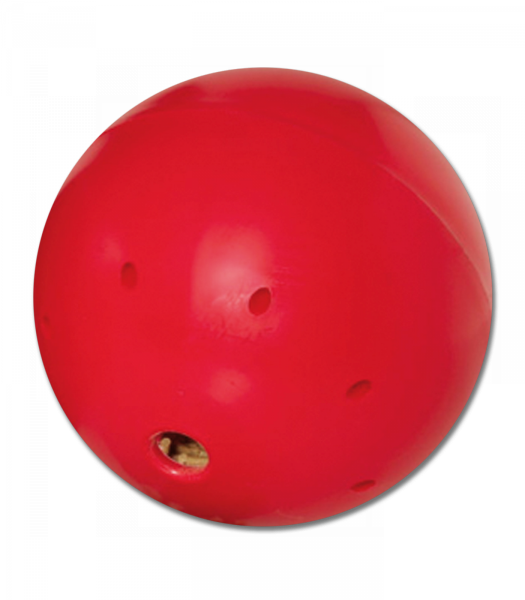 LINK cena: 189 zł
Before I start talking about how to make treats yourself, I would like to show you some toys – they also provide great fun, however I have noticed that they entertain my horses for a shorter time.
LINK – price: 159 PLN
LINK – price : 149 PLN
LINK – price: 139 PLN
LINK – price: 35 PLN
If you happen to have your own tested gadgets, put a link in a comment so everyone can see it 🙂
DO IT YOURSELF 🙂

DIY
To provide your horses with entertainment you don't have to spend a lot of money. You can make them yourself. They will be perfect for your horses and will give you lots of satisfaction and smile when you see your horse happy.
In this case just your imagination is a limit! We come up with ideas during competitions and we don't have any possibility to buy a toy. That is when we start creating our own gadgets and I have to admit – the horses loved some of them.
For example, in Łąck we made a toy from a plastic bottle. We put muesli inside, we made holes and hung the toy on the window. Quitoki was so amazed, she kept playing until she ate everything. See yourself!
It's just one of the ideas. You can make a toy from nearly everything. It is even enough to hang a carrot (or another fruit and vegetables – why don't you mix them?) on a rope so your horses have to make an effort eating it
See yourself how happy Quitoki was 🙂
You can also make a lick yourself. I usually take some water and sugar and put various fruit inside. I pour this liquid into a bowl, put a small rope inside and freeze it. After some time, the toy is ready. However, it isn't a good solution during hot days.
Unfortunately, I don't have a tutorial video but I will record it and upload to our group, I promise!
Well, that's all for now. I am waiting for your ideas and solutions. Show us your photos. I am curious what you came up with!
This weekend I am in Olsza. I am taking 4 horses – Cos I Can, Clint Pleasure, Chronos and Casanova. There will be snaps and photos. It will be interesting.
Take care and see you soon <3
Next week I will try to upload two posts because I have a few products that are new. I would like to present it to you.
SNAPCHAT- DALIALITTLEM
INSTAGRAM- DALIALEHMANN
GRUPA FB- EQUESTRIAN LIFESTYLE BY DALIA LEHMANN